Here the complete electrical circuit diagram of line follower robot which built based on ATmega16. There are three modules of line follower robot circuit that are sensor module, microcontroller module and DC motor module.
IR sensor schematic diagram: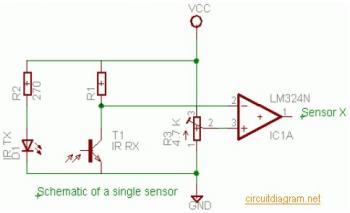 Mainboard (microcontroller + DC motor driver schematic diagram):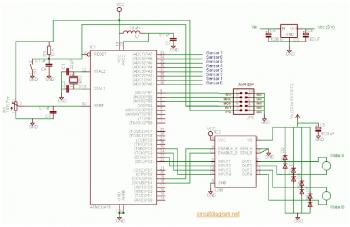 Download the document of ATmega16 line follower robot tutorial for complete tutorial including the working explanation of circuit and program, source code and schematic diagram.
Incoming Search:
line follower robot using atmega16 programming
,
Atmega16 circuit diagram
,
code for line follower robot using atmega16
,
line follower robot using atmega16 code
,
coding line follower atmega16
,
line follower robot using ir sensor atmega16
,
line follower robot using atmega 16
,
line follower robot using atmega16